Enzian is a research computer built by the Systems Group at ETH Zurich.
As a research computer, Enzian is designed for computer systems software research and deliberately over-engineered. Enzian has a big server-class CPU closely coupled to a large FPGA, with ample main memory and network bandwidth on both sides.
If you want to cite Enzian in your work, use the citation for our ASPLOS 2022 paper. You can find the bibtex citation on our FAQ page.
April 20, 2022
While it is possible to regenerate the schematics from the CAD files, we want to allow users to easily access the detailed schematics of the entire Enzian system. The complete board schematics for Enzian revision 1.5c have now been released.
March 31, 2022
As part of the ASPLOS Paper, we submitted two artifacts to demonstrate the work. The first was the entire collection of CAD files necessary for remanufacturing (or improving!) the Enzian board. The second artifact was used by the AEC reviewers to confirm that the results we presented in the paper were reproducable. As mentioned previously, we are very happy that we received all three badges, including the coveted "Results Reproduced".
March 17, 2022
A couple of weeks back, we presented our paper Enzian: An Open, General, CPU/FPGA Platform for Systems Software Research at ASPLOS 2022. The paper is now available in the ACM Digital Library.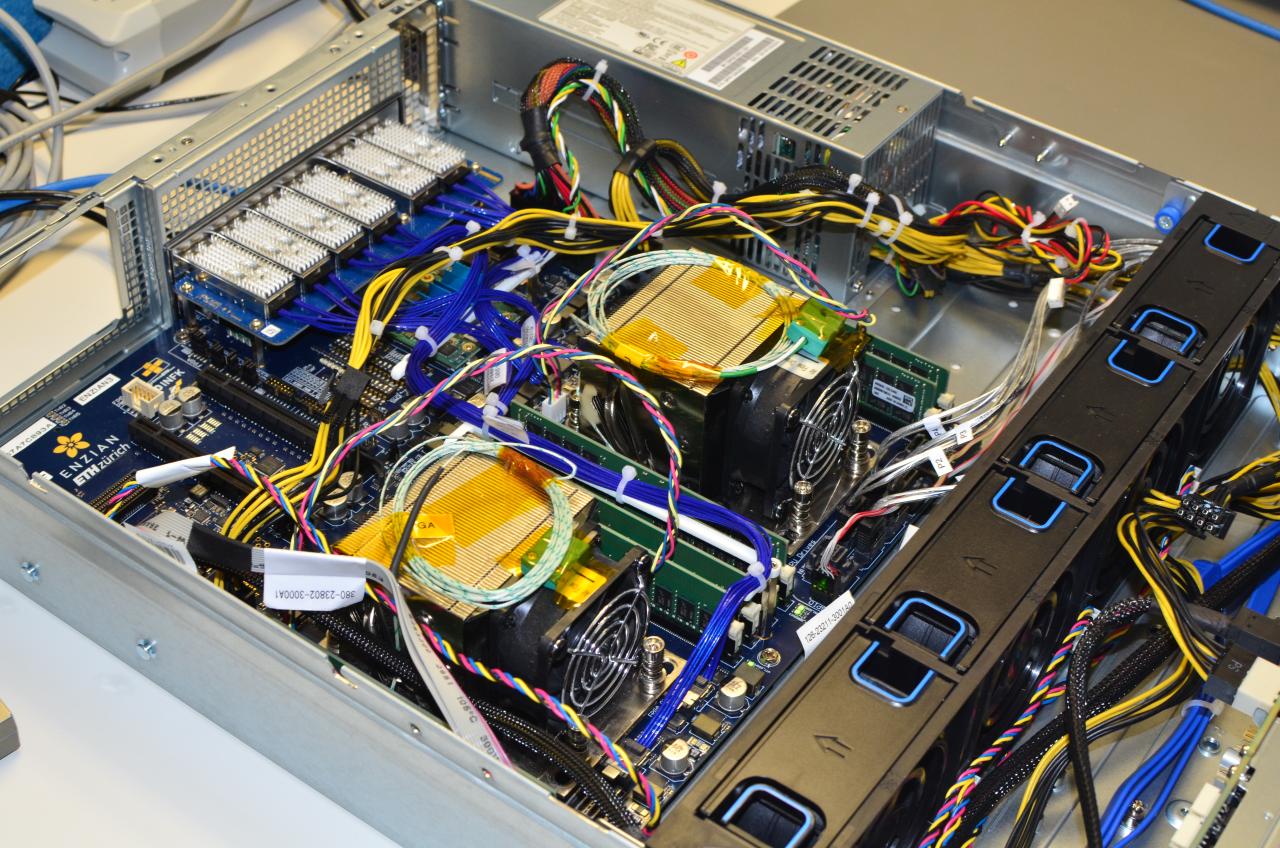 We built Enzian to have a platform for our research into operating systems, databases, hardware acceleration, machine learning, networking, and high-performance computing, and because there was nothing comparable out there that we could get hold of otherwise.
Now that it works, we'd like to make Enzian systems available to the rest of the research community. If you want to work with Enzian, or if you might be able to help us make it more widely available, please contact us!